Apple Cider Spritz:
2 parts apple cider
1 part Aperol
2 parts Campo Viejo Cava Brut
Splash of soda
Sprinkle of cinnamon or cinnamon stick
Garnish with apple wedge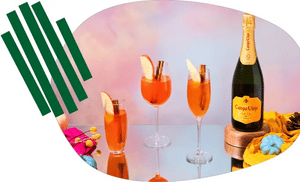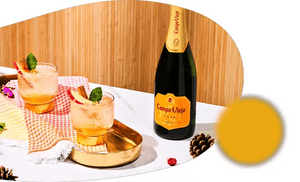 Fall Spiced Wine Mule:
1 part Absolut Pear
1 part apple juice 
1/4 part lime juice
1 part ginger beer 
2 parts Campo Viejo Cava Brut
Build in glass or bowl. Ice.
Garnish with mint, apple slices & cinnamon stick
Kalimotxo:
1 part cola
1 part Campo Viejo Tempranillo
1/4 part lemon juice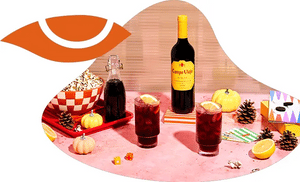 Red Wine Float:
1 part Jameson Whiskey
1 part lemon juice
1 part simple syrup
Add to shaker with ice & shake 
Pour over ice
Top with 1 part Campo Viejo Tempranillo
Garnish with Lime
Spiced Mulled Wine:
1 bottle Campo Viejo Red Blend
1/4 cup honey
2 cinnamon sticks
1 orange, zested & juiced
4 whole cloves
3 star anise
4 cups apple cider
Simmer for 30 min 
Strain & serve
WINE + DINNER = WINNER
This season calls for friendship, fresh fall recipes, and your favorite Rioja wine. Get inspired with these three cozy pairings!